Patient Conferences
Lupus LA provides services that enable people with lupus and their families to get the care they need and deserve.
Lupus LA keeps people up-to-date on lupus by having three annual "Latest on Lupus" patient conferences. We have one patient conference in Los Angeles, one in Orange County, and one in Loma Linda each year. Our annual patient conference is an exciting opportunity to hear from the best and the brightest in the field of lupus research and care.  Our next Patient Conference will be on Saturday June 6th at UC Irvine.
The patient conferences are open to the public.
We want to thank our sponsors GSK, Mallinckrodt, and PhRMA for their support and for making it possible for Lupus LA to continue putting on these important conferences.
If you have any questions, please contact the Lupus LA office at 310.657.5667 or at Kmcmahon@lupusla.org.
Below are video recordings of previous patient conferences.
UCLA 2019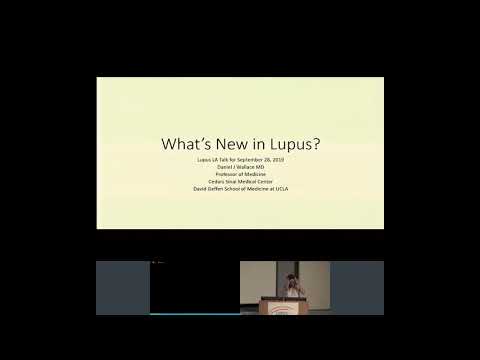 Loma Linda 2019
UCLA 2018
Loma Linda 2018
2017 Videos
2016 Videos
2015 Videos