Patient Conferences
The next "Latest on Lupus" Patient Conference will be held on Thursday, February 6th, 2020 at Loma Linda University Health. Registration is now open and we invite you to join us as we learn more about living with lupus and the latest updates in research. Registration is *FREE.
Registration is now open.
To Register: email kmcmahon@lupusla.org or call 310-657-5667.
Latest on Lupus Patient Conference
February 6, 2020
5:30 PM – 8:30 PM
Loma Linda University Health
Centennial Complex
24760 Stewart Street, Room 1301 Damazo
Loma Linda CA 92350
JOIN US FOR:
Medical Presentations
Lupus diagnosis, flares, and latest research  – Dr. Vaneet Sandhu, Rheumatologist
Lifestyle medicine and how it pertains to lupus- Dr. Micah Yu, Rheumatologist
Mental Health and wellness in lupus – Dr. Loomee Doo, Rheumatologist
Resources that can help you monitor your symptoms & communicate with your healthcare team-
Dojo Aguilar, BSN, RN, MSN, Patient Engagement Liaison, GSK
Dinner Provided
Registration begins at 5:30 PM. Conference starts at 6:00 PM.
All attendees must be at least 12 years old.
Call Lupus LA at 310.657.5667 with any questions.
Registration is FREE.*
*Guests must also be registered.
Parking is included. 
Please note that registration is REQUIRED!
Space is limited, so please reserve your seat(s) today.
TO REGISTER: Call 310-657-5667 or email Kmcmahon@lupusla.org 
We would like to give a special thank you to our sponsor, GSK, for sponsoring the Loma Linda Conference, which is a new location and new addition to our conference schedule, and is hosted for guests at no cost. Thank you!
The patient conferences are open to the public.
We want to thank our sponsors GSK, Mallinckrodt, and PhRMA for their support and for making it possible for Lupus LA to continue putting on these important conferences.
If you have any questions, please contact the Lupus LA office at 310.657.5667 or at Kmcmahon@lupusla.org.
Below are video recordings of previous patient conferences.
UCLA 2019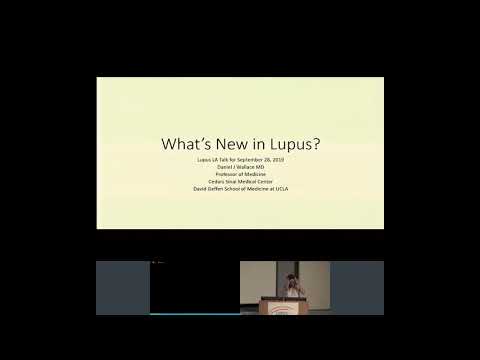 Loma Linda 2019
UCLA 2018
Loma Linda 2018
2017 Videos
2016 Videos
2015 Videos